OPINION - Do animals go to heaven?
This is a very common question we ask, partly because animals have a much shorter lifespan than we do. Therefore, the big questions about life, death and resurrection and how they apply to us, can often spring from a consideration of what happens to our family pets. In this article, indications that animals go to heaven is gathered from the Scriptures, the saints, in particular, St Francis of Assisi, and the writings of contemporary theologians and scientists.

There is certainly much evidence from the Bible that God has created a world filled with abundant life which is "good" and that does not just include humans! From the very beginning, in Genesis, we read about the creation of the different elements of our world and, importantly, in Genesis 1 v31, (NRSV*) how "God saw everything that he had made, and indeed, it was very good." It would seem logical that the Creator would not create all things only to stop loving and caring for them once their time on earth is finished. And, indeed, the world was created in love. "For God so loved the world that he gave his only Son, so that everyone who believes in him may not perish, but may have everlasting life." (John 3:16)
"God saw everything that he had made, and indeed, it was very good."
The Psalms (especially Psalms 8, 24, and 65) are full of references to the importance of animals and praise thereof. Psalm 148 is also strikingly called "Praise for God's Universal Glory" in the NRSV Bible version. As stated by Jack Wintz in "Will I see my dog in Heaven?", in this Psalm, "we have a picture of all creatures - both human and nonhuman - taking part in a prayer journey that concludes with all creatures praising God 'above all forever' and giving 'thanks to the Lord, for he is good.' "The picture is of a whole created family interlinked in many different ways.

The Old Testament prophets also refer to animals as important indicators of the interaction between the created world and humanity. As Isaiah proclaims in chapter 43, verse 19-20 as he describes the restoration of Israel, "I will make a way in the wilderness and rivers in the desert, the wild animals will honour me, the jackals and the ostriches; for I give water in the wilderness, rivers in the desert." In addition, the stories of Noah and of Jonah, well known to most from primary school education (even now), highlight how God uses animals to help people fulfil their God-given destinies. In Noah's case, this was the restoration of a better world for both humans and animals and in Jonah's case, the whale played an important role in enabling Jonah to reflect on the courage needed to save the people of Nineveh while within its stomach! Whether using literal or figurative examples, the Bible is certainly not a book which paints animals as incidental to our lives or of little importance. Indeed, the final animal that Jesus encounters, the donkey, as he rides into Jerusalem on his final journey in Palm Sunday, plays a key role.

The most well known of animal saints is, of course, St. Francis, who was born in Italy around 1181-1182 to a wealthy cloth merchant. After a long period of illness, he became weary of his rather opulent lifestyle and had a conversion experience that inspired him to renounce his family's wealth and devote his life to God. In particular, through his love of animals he has become the patron saint of animals and ecology and his saint's day is 4th October. He looked upon fellow creatures as "sisters" and "brothers" and was renowned for having a particular affinity to animals in that they seemed to trust him, would sit with him, and literally flock to him (one story describes his preaching to the birds). He was acutely aware that God had created everything out of love and God wanted all creatures to share in that same love forever.
Continued below...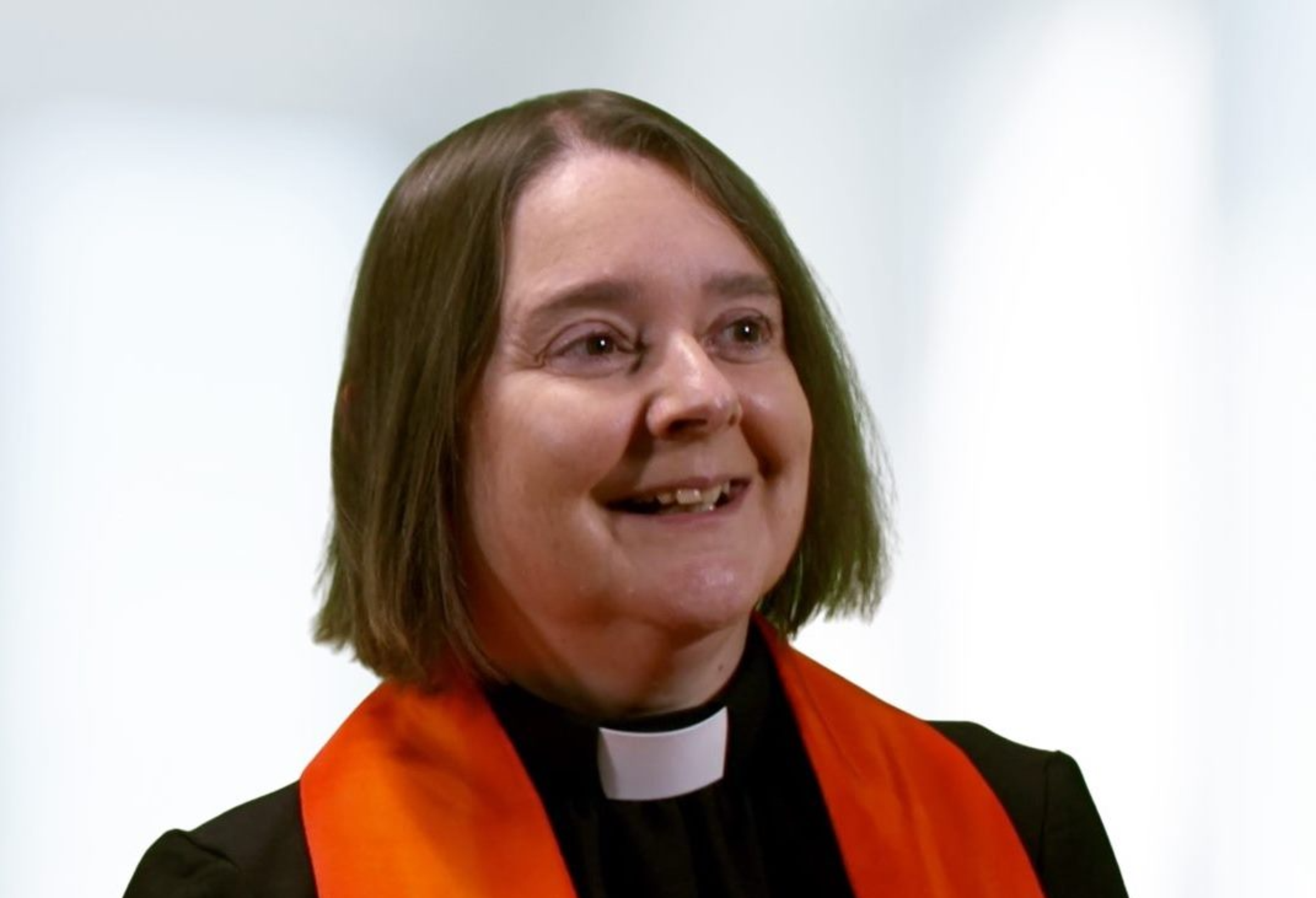 The great theologian C.S. Lewis believed that animals receive a sense of self or personality from association with their humans. He suggests, acknowledging that he is going out on a theological limb, that animals "attain a real self in their masters in a sense similar to the way humans attain real life in Christ." Animals that have enjoyed a personal relationship with a human, Lewis believes, have a better theological chance at immortality. And just as our belief and love in Christ may lead to heaven, so love of one's pet may allow them in too.

Archbishop Demond Tutu was also in no doubt of the importance of our animal friends and stated in the introduction to "The Global Guide to Animal Protection" published in 2013 that "it is a kind of theological folly to suppose that God has made the entire world just for human beings, or to suppose that God is interested in only one of the millions of species that inhabit God's earth." Another indicator that the earth's creatures are not just incidental.
The love of a pet and the sheer enjoyment they have in life and of "living in the moment" teaches us much of how we should live ourselves...
Current scientific research also indicates that theories almost set in stone such as Darwin's evolutionary theory and natural selection, while explaining much of how the created world has developed throughout millions of years, do not have all the answers. Indeed, as our scientific knowledge grows, the recognition that there is a God behind all the earth's workings seems to perhaps become more obvious rather than less obvious. A fascinating discussion of this can be found in "Cosmic Chemistry" by John C. Lennox, with regard to the latest developments in systems biology and bioinformatics and of particular interest, fossil evidence, which while supporting micro-evolutionary events, does not necessarily explain the macro-evolutionary steps needed for species development. Further indications perhaps that the complexity of all creatures should make an afterlife for them equally possible and that they are not just an "after-thought."

Of course, there are also the personal experiences as well, which persuade us of a heavenly resurrection for pets. Christianity is a faith and while Scripture authenticity and provenance, historical reliability and cross-referencing of sources, provide a clear proof of the reliability of our sources, it is the personal experience which adds to the faith experience and Christian belief. That indefinable factor, which we can't explain but feel, points to a life beyond what we see in the here and now. Many churches hold an Annual Animal Blessing Service on the Sunday closest to the Saint's Day of St Francis. Anyone who has been to one of these usually comes away with a wonderful sense of being in union with our fellow creatures. That special relationship between pet and human and the human-pet bond is very much in evidence. That is particularly true, of course, for service animals like guide dogs, "seeing dogs," therapy pets for use with the elderly or those suffering from dementia, and even "support cats" that provide humans with a much-enhanced quality of life. The love of a pet and the sheer enjoyment they have in life and of "living in the moment" teaches us much of how we should live ourselves, and it would seem sad that we would not all be able to rejoice in this together in the renewed Kingdom.

None of us can say for sure if we will see our beloved family pets, and indeed, all other created beings, in the afterlife. However, a careful consideration of the Old and New Testament, the reflections of the saints, particularly St Francis of Assisi, and other renowned theologians and scientists of our time, builds a strong case that in the renewed Kingdom of God, we will meet again.

References

Darch, J.H. and Burns, S. K. (2017). Saints on Earth. Church House Publishing, London.

Farrington, D.K. (2006) All God's Creatures-the blessing of Animal Companions. Paraclete Press, Massachusetts

Lennox, J.C. (2021) Cosmic Chemistry. Do God and Science Mix? Lion, London

Lewis, C.S. (2012) The Problem of Pain. Collins, London

Linzet, A. (2013) The Global Guide to Animal Protection. Foreword by Archbishop Desmond Tutu

Wintz, J. (2012) Will I see my Dog in Heaven? Paraclete Press, Massachusetts



*NRSV All Bible quotes are from the New revised Standard Version (Anglicised edition)

OPINION - Animals and faith