Forgiveness is one of those concepts that everybody loves—especially when we're in need of it; but forgiveness can also be one of the hardest things to extend to others—especially when we feel we've been deeply wronged. Yet forgiveness lies at the very heart of a relationship with God and, with that, a life lived in freedom.

The God Who Forgives
There really is no one and nothing that God cannot, and will not, forgive.
Many people think that the God of the Old Testament is an angry, grumpy old man whom Jesus turned into a God of kindness and forgiveness. Yet nothing is further from the truth. In fact, the Old Testament sees God as gracious, kind and forgiving. One of the clearest places we see this is when Moses received the Ten Commandments on Mount Sinai. In response to his request to know what God was really like, God appeared to him, revealing himself (in his own words) as "The LORD, the LORD, the compassionate and gracious God, slow to anger, abounding in love and faithfulness, maintaining love to thousands, and forgiving wickedness, rebellion and sin" (Exodus 34:6-7). What Moses discovered that day was that God isn't a grumpy old kill-joy, just waiting to thwack us with a stick, but rather a kind and compassionate God who is eager to forgive us when we get things wrong. And this revelation became so steeped in Israel's consciousness that we find these words recurring again and again in the Old Testament.

So when Jesus taught about God's kindness and forgiveness, he wasn't teaching anything new; he was simply reminding people of an old truth. The religious leaders of his day claimed that this truth only applied to people like them, who (at least to their mind) kept his commandments faultlessly. But Jesus extended God's forgiveness to people who (in the eyes of the religious) didn't deserve it; to those who had messed up their lives and the lives of others too, assuring them that they were as much the object of God's forgiveness as anyone else—and that there really is no one and nothing that God cannot, and will not, forgive.

But there is a condition….

Forgiveness doesn't just "happen"
The price of sin, the Bible tells us, is death—not just physical death, but spiritual death—being cut off from God.
Jesus never taught that forgiveness can just be assumed, as though God were some kind of benign grandfather, sitting in a rocking chair in heaven, smiling sweetly and saying, "There, there; never mind—let's pretend it never happened." Forgiveness isn't that cheap; because sin—doing and saying things wrong—has cosmic consequences: in a moral universe, someone always has to pay. And the price of sin, the Bible tells us, is death—not just physical death, but spiritual death—being cut off from God.

That's why Jesus died on the cross. He paid the price for sin (see e.g. Matthew 26:27-28; Romans 3:23-26; Hebrews 9:16-28; 1 Peter 3:18)—not for his sin, for he had none; but for ours. All we need to do now is to believe it and make it our own through owning up (what the Bible calls "confessing") to what we have done wrong (what the Bible calls "sin") and claiming God's forgiveness through his Son, Jesus. And the moment we do that, we are washed absolutely clean, with not so much as a stain or memory of it left.

But I've done some really bad stuff…

There are some people who feel they have messed up so badly in life—or been messed up by others—that they find it impossible to think that God could ever forgive them and give them a new start. But the Bible says that the only sin that God can't forgive is the sin we won't confess. Israel's greatest king, David, messed up terribly at times, including adultery and conspiracy to murder (yes, you read that right!); but he found God's forgiveness through some simple, heart-felt words: " I have sinned against the LORD" (2 Samuel 12:13). God can—and will—forgive anything we have done or said or thought, because that is his very nature: to forgive. As long as we will ask him.

However, something Jesus said has made some fear that they have perhaps committed what he saw as "the unforgivable sin" (see Matthew 12:22-32; Mark 3:20-30) and have jumped to the conclusion that their sin must be that sin. But it's important to note the context in which Jesus taught this. He had been doing amazing miracles, which his opponents attributed, not to God, but to the devil; and Jesus was saying that this kind of wilful, persistent rejection of the Holy Spirit's witness to him is the one sin that is unforgivable; for if we reject Jesus, and the Holy Spirit who points to him, then how on earth can we ever hope to be forgiven, since Jesus is God's only provision for forgiveness? Every other sin—no matter how bad it might be—is forgivable, as Jesus made clear in that same passage: "Truly I tell you, people can be forgiven all their sins and every slander they utter" (Mark 3:28). The issue is not can HE forgive, but can YOU let yourself be forgiven?
Continued below...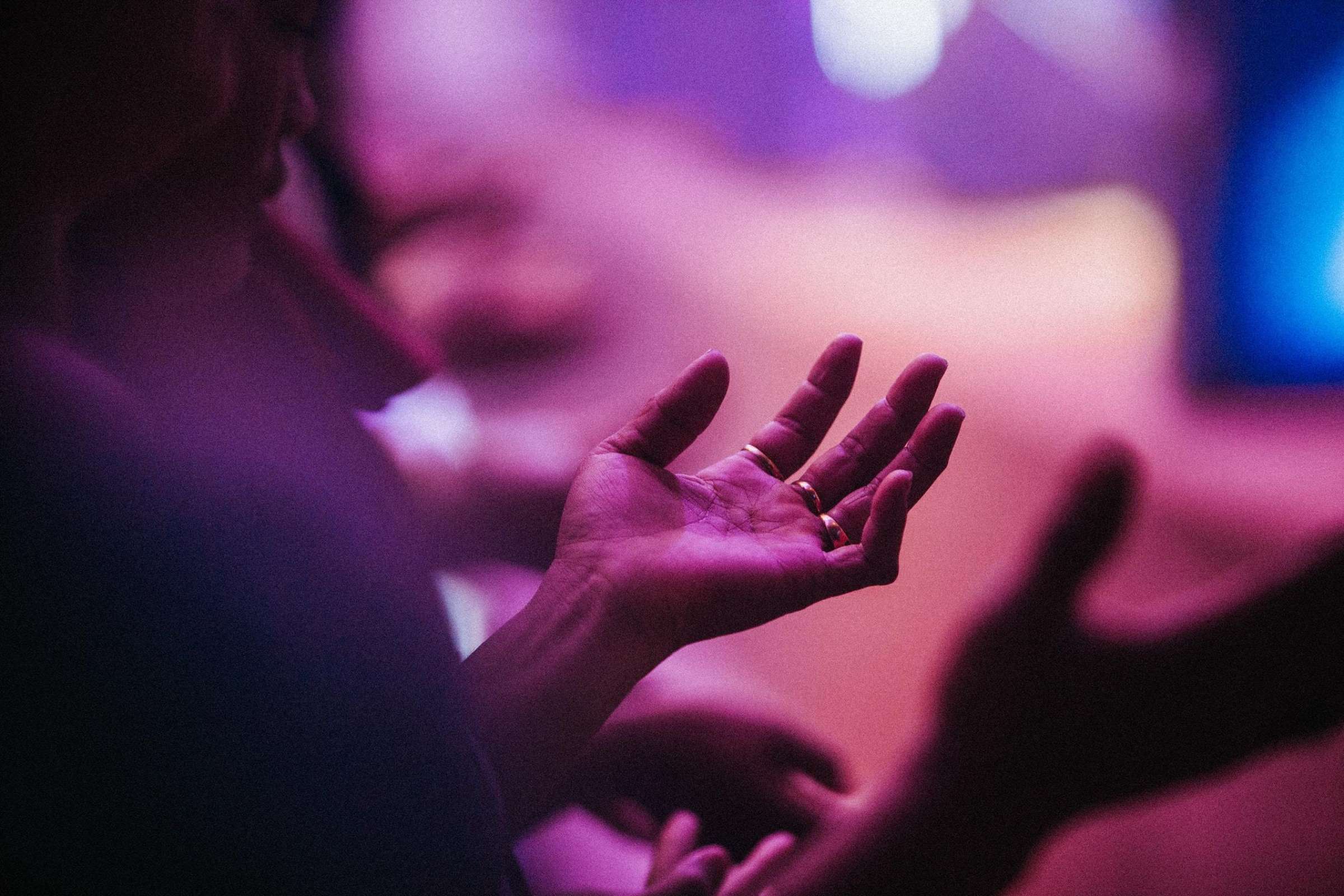 Living in forgiveness

The timeless sacrifice of Jesus on the cross was so powerful that it can both reach back into our past to forgive what we've already done and forward into the future to forgive sin we haven't even committed yet. That doesn't mean we can stop caring about sin, for as Paul says in Romans 6:1-4, if we've really understood the depth of Jesus' love and forgiveness, we will no longer see sin as our friend but as our enemy and will want to live life differently. We won't become perfect overnight, and we'll still get things wrong at times; but when we do, we just need to go to Jesus and take hold of his forgiveness afresh, for God's promise is that "if we claim to be without sin, we deceive ourselves and the truth is not in us. But if we confess our sins, he is faithful and just and will forgive us our sins and purify us from all unrighteousness" (1 John 1:8-9).

Forgiven and forgiving
But if we confess our sins, he is faithful and just and will forgive us our sins and purify us from all unrighteousness
A key element of Jesus' teaching about forgiveness was that if we are forgiven then we will be forgiving, reflected in the Lord's Prayer, for example: "Forgive us our sins, for we also forgive everyone who sins against us' (Luke 11:4). Jesus' Parable of the Unmerciful Servant, told in response to Peter's question about how many times we should forgive someone who sins against us (Matthew 18:21–35), provides the answer: endlessly! For that is how God treats us. The parable also reveals that unforgiveness not only shows ungratefulness to God who has forgiven us so much, but that it also becomes a prison, trapping and tormenting us—us, not the person we won't forgive! Forgiveness releases not just them, but us too. That's why forgiving people is one of the most important things in life—even more important than going to worship God (Matthew 5:23-26).

And if you think that the issue that you are being challenged to forgive is just so big, so hurtful, so scarring that God doesn't really understand, then remember that, even as he was unjustly nailed to a cross, Jesus prayed, "Father, forgive them" (Luke 23:34). Through his Holy Spirit, he can help us to do the same.

An ABC of Forgiveness

So how practically do we find God's forgiveness? By following this simple ABC –

Acknowledge your sin. That means facing up to it before God, not blaming other people or circumstances (even if they did contribute to the situation) but simply saying, "It was me. I did it." This is the essential starting point for finding God's forgiveness; and the moment you do this, you unlock the doors of heaven. You don't need fancy words or special prayers to do this; just talk to God honesty and plainly, as you would to your best friend.
Even as he was unjustly nailed to a cross, Jesus prayed, "Father, forgive them"
Believe that Jesus died on the cross to pay for your sins. In a moral universe, someone always has to pay; but God loves you that much that he sent his own son to pay what you could never pay. Tell God you believe that with all your heart.

Commit yourself to living in the light of what you have just prayed—to believing that your past failures no longer shape who you are or what you can become, and that you will now go through life trusting God as your Father and seeking to walk in his ways. Part of that involves letting go of offense and hurt caused by others and freely forgiving them even as God has freely forgiven you.
And how do we forgive someone else? Well, let's add a "D" –
Do it! The longer we spend nursing our hurts or rehearsing what happened, the harder it is to let it go. So in the words of a famous sportswear manufacturer: Just Do It! If you can't face seeing them in person yet, write a letter or email. But don't make this an opportunity to tell them at great length what they did wrong; tell them you have been wrong in having a wrong attitude to them because of what happened. And then ask God to bless and use your approach and to unlock the prison for you.

But what if your situation makes you feel it's just impossible to forgive the other person—perhaps because you were abused by them in some way? Well, remember that forgiving them isn't the same as saying "it wasn't wrong' or "it didn't damage me." It's simply refusing to let them keep you in their cage any longer. So at least start the process of forgiving by speaking out your forgiveness and then asking God to help you on the journey towards your words and your feelings lining up. If you ask him to do that sincerely, then his grace will certainly help you.

So….

If you've never yet received God's forgiveness, why not reach out to him today?

If you've been struggling with forgiving others, why live in a prison for one day longer?

Today is the best day there is for receiving, and extending, forgiveness.